Meet Our Team
Our Consultants
Michael Zunino

**
Michael Moises
**
Michael Hettenbach

**
Investment/Annuity Life Insurance Long Term Care
**Our consultants are employees of New York Life Insurance Company and are not directly employed by Rachel Tichauer.
Our Planning Resource
About Eagle Strategies
Eagle Strategies LLC ("Eagle") is a Registered Investment Adviser and a wholly-owned subsidiary of New York Life Insurance Company. Eagle is dedicated to providing comprehensive solutions to help secure the future you desire. Eagle offers robust, high-quality investment advisory programs, ensuring Advisors have the necessary tools to design tailored solutions - solutions centered around your individual goals, time horizon, and risk tolerance.
Leading Asset Managers
Eagle provides access to leading asset managers through its investment advisory programs. It partners with non-proprietary asset managers who can stand up to its Investment Research and Due Diligence team's rigorous requirements. Before an asset manager is added to Eagle's platform, it is thoroughly vetted and continuously monitored to ensure it meets Eagle's stringent investment criteria. Additionally, its roster of asset managers is continually evaluated to ensure it offers the breadth and depth of solutions necessary to help you meet your financial goals.
Expert Support
Eagle strongly believes in expertise and specialization. It provides extensive support to its advisors through its accomplished and accredited teams. They help provide well-considered financial guidance and solutions to meet your evolving needs.
Portfolio Specialist Team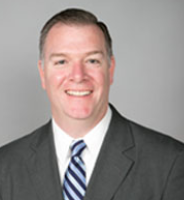 Timothy Farrell
Portfolio Specialist
Tim is a Corporate Vice President and Portfolio Specialist with Eagle Strategies, a subsidiary of New York Life, and is responsible for analyzing financial statements and offering guidance in positioning asset managers in client portfolios. Prior to joining Eagle Strategies in 2015, Tim was a Senior Director at Oppenheimer Asset Management where he partnered with financial advisors to present investment solutions to prospective clients and client portfolio reviews to their high-net-worth and institutional clients. Tim has over 15 years of investment experience and earned a BBA in Business Management from Hofstra University. Tim is FINRA Series 7 and 65 licensed.
Financial Planning Team


Veronica Pine, CFP®, ChFC®
Financial Planning Specialist
Veronica is a Corporate Vice President and Financial Planning Specialist with Eagle Strategies, a subsidiary of New York Life, responsible for supporting Eagle's advisors with financial planning case development, coaching, and financial planning best practices. Veronica's areas of expertise include estate and charitable planning, executive benefits, insurance, business, and retirement planning. Prior to joining Eagle Strategies in 2014, Veronica worked at UBS, Merrill Lynch, and was also a Wealth Advisor with USAA Wealth Management. Veronica has over 15 years of client-facing financial planning experience with high- and ultra-high-net-worth clients and the industry's leading financial advisors. Veronica graduated from Siena College with a BS in Economics, is a CFP® and ChFC® charterholder, and is FINRA Series 7 and 66 licensed
.